High Speed Pneumatic Cylinder
Shako HCV1-CU09009-0015
Aluminium alloy body provides corrosion and wear resistance as well as long life cycle.
Compact size and space saving.
Fast acting 6Hz pneumatic cylinder, stroke 15mm, bore 10mm.
Attached with low power consumption (0.8W) 10mm solenoid valve.
single acting spring return.
Stroke tolerance +/- 1mm
Maximum operating air pressure 1.5 to 8 bar (0.15 to 0.8 Mpa)
Rubber cushion
Temperature range -5C to +50C (without freezing).
Piston speed 50 to 500mm a second.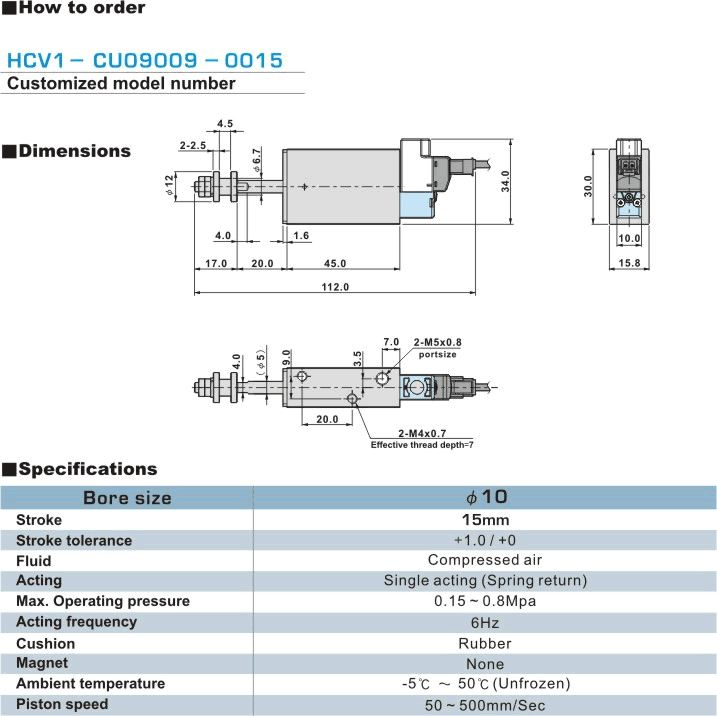 Shako High Speed Pneumatic Cylinder HCV1
Brand: Shako
Product Code: HCV1
Availability: In Stock
---
Available Options
Please Check Shako Data Sheet Tab for options
Related Products
Tags: Pneumatic Cylinder, fast acting