Double Rod Pneumatic Slide Cylinder
Shako MCX-06 MCX-08
Integration of working table and cylinder body, suitable for precision assembly line.
Sensor groove design on cylinder body for saving space.
Built-in Magnet
Bore sizes 6mm or 8mm
Stroke 10, 20, 30, 40, 50 or 75mm.
Double acting with option for sensor switch.

Piston speed 50 to 500mm per second.
Pressure range 1.5 to 7 bar, maximum operating air pressure 10 bar.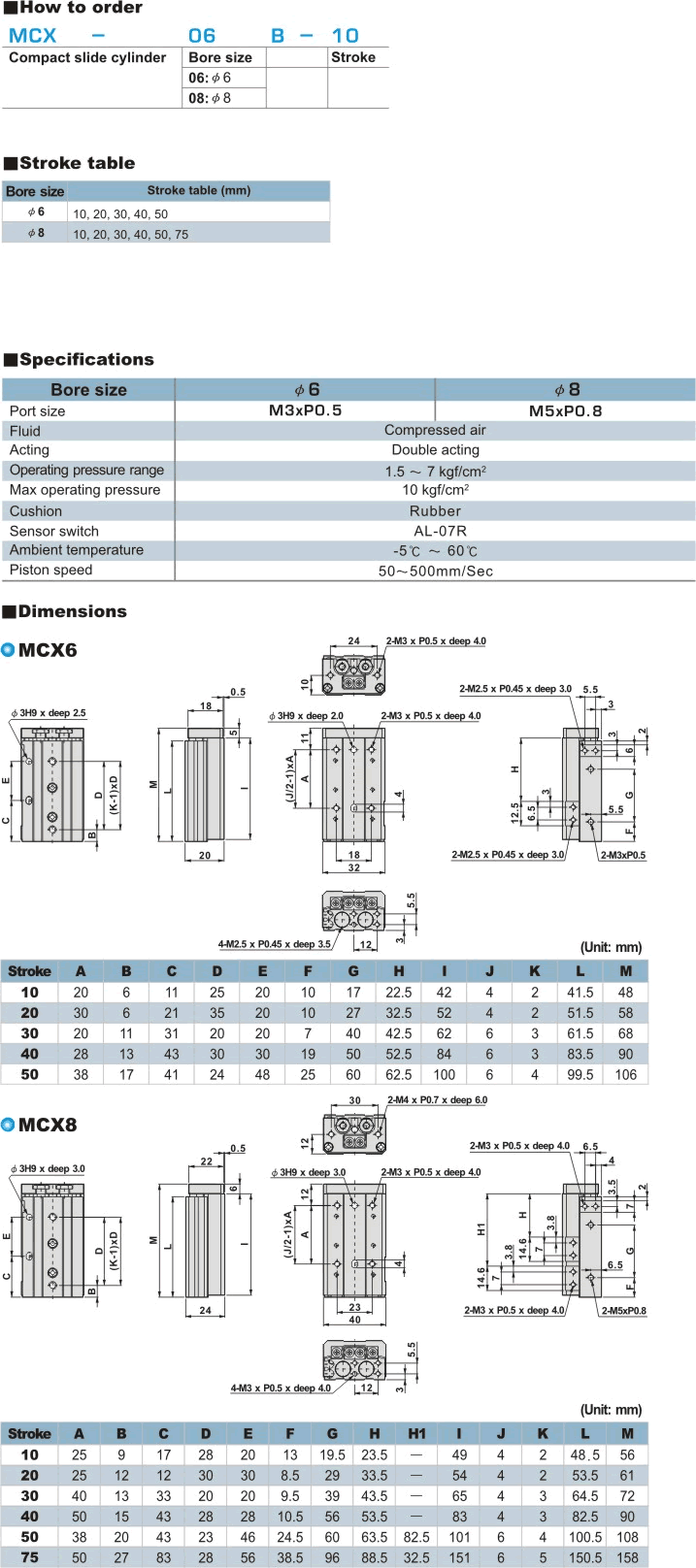 Double Rod Pneumatic Slide Cylinder MCX
Brand: Shako
Product Code: MCX
Availability: In Stock
---
Available Options
Please Check Shako Data Sheet Tab for options
Related Products
Tags: Pneumatic Cylinder, Double Rod, Pneumatic Slide Cylinder, double rod pneumatic cylinder