Acid & Alkali Solenoid Valve 2/2 Way

Shako PE220-03 PE220-04

PTFE body and PTFE seals.
Port 1/4, 3/8, 1/2" BSP, NPT thread
Pressure 0.1~1 bar or 0~3 bar with 18.5 watt coil. Pressure tested 1.5 and 4.5 bar.

Function 2/2 way normally closed (fail-safe closed), Normally Open (Failsafe Open).
Direct acting and quick response.
Designed for strong acid and alkaline fluids and pure water.
Fluid should be liquid. Solid media is not suitable.
Suitable for strong acid, alkali, aggressive and corrosive fluids or gases. All wetted parts are PTFE.
Horizontal installation is required, coil upright.
Temperature media -10C to +90C, ambient -10C to +60C.
Installation coil vertical.
Coil IP65 DIN43650A 15 Watt or (H) 18.5 watt Class H 100% duty rated, optional ATEX EExmIIT4 coil.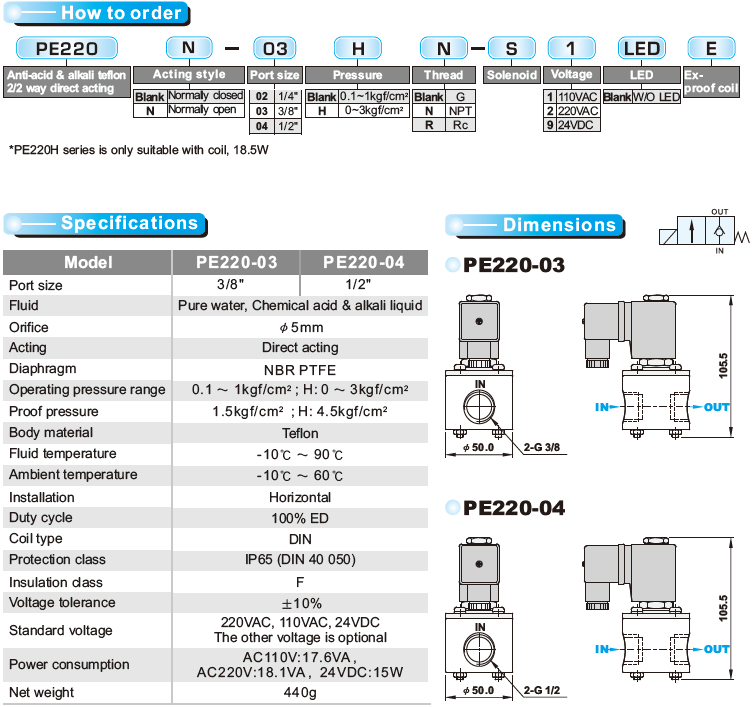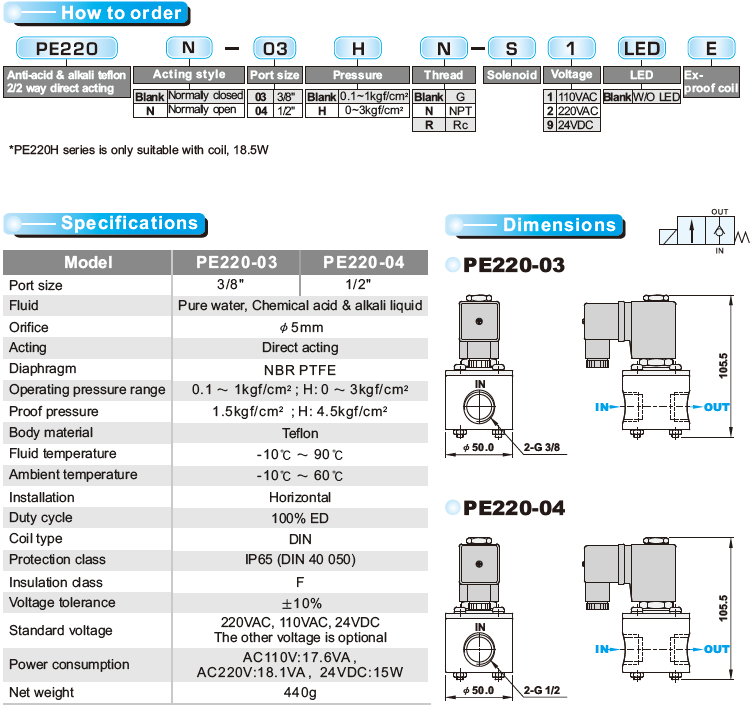 Shako 2/2 Acid Alkali Solenoid Valve PE220
Brand: Shako
Product Code: PE220
Availability: In Stock
---
Available Options
Please Check Shako Data Sheet Tab for options
Related Products
Tags: Solenoid Valve, 2/2 Way, Acid, Alkaline