Stainless Solenoid Valve 2/2 Way

Shako SPU220A-03-04-06
Port thread 3/8, 1/2, 3/4" BSP, NPT or Flange JIS10K, ANSI150Lb or PN16.
Pressure 0 to 7 Bar, pressure tested 10 Bar.
SPU220A 2/2 way normally closed, SPU220AN 2/2 way normally open.
Sealing NBR, EPDM or Viton.
Quick response.
Stainless steel body and stem provide exceptional durability.
ATEX and CE certified EX-proof body.

ATEX EExmIIT4 zone 21 and 22 encapsulated coil option.



Function assisted lift (hung diaphragm).

Coil IP65 DIN43650A 15 watt 100% rated option LED.
Temperature media -10C to +90C, ambient -10C to +60C.

Media
NBR air, water, neutral gases and mineral oil
Viton fuel oil, gasoline and diesel fuels
EPDM hot water and liquid detergents.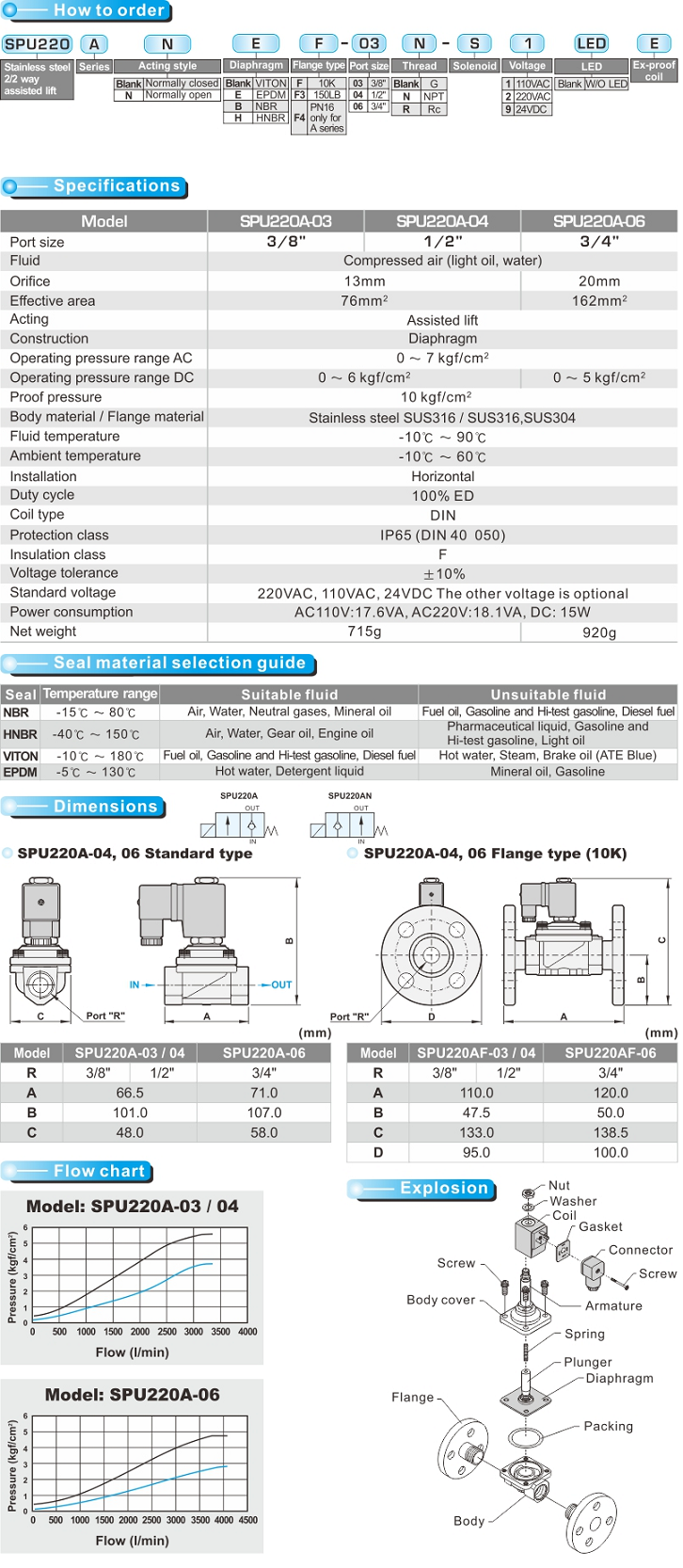 Shako 2/2 Solenoid Valve SPU220A
Brand: Shako
Product Code: SPU220
Availability: In Stock
---
Available Options
Please Check Shako Data Sheet Tab for options
Related Products
Tags: Stainless Steel, Solenoid Valve, 2/2 Way, normally closed, normally open, zero rated, vacuum