Pneumatic Rotary Cylinder

Shako RCA-63 RCAD-63
Simple operation, double acting

Hard anodized aluminium body for wear and corrosion resistance
Rack and pinion made of carbon steel, provide a strong mechanism
Air valve actuator 90 or 180 degree rotation, with air cushion included, +/- 4 degrees.

Sensor with or without round or square sensor.
Construction strong robust aluminium alloy 6061T6.
Port size for compressed air inlet 1/8".
Shaft diameter 17mm.
Pressure range 1 to 10 bar.
Temperature range ambient -10C to +60C.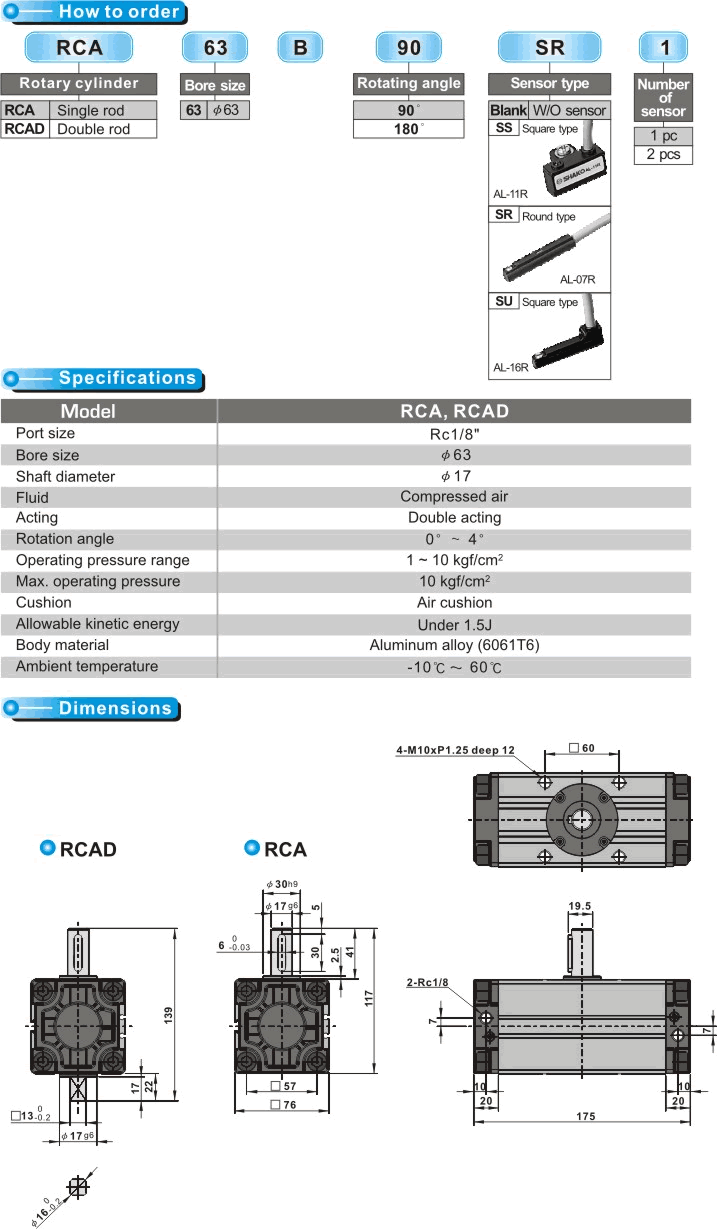 Shako Rotary Cylinder RCA RCD
Brand: Shako
Product Code: RCA RCAD
Availability: In Stock
---
Available Options
Please Check Shako Data Sheet Tab for options
Related Products