Air Filter Unit
Shako UF-02-03-04-06-08
Port sizes 1/4, 3/8, 1/2, 3/4 and 1" BSP, NPT or Rc thread.
Pressure range 0.5 to 10 bar, pressure tested to 15 bar.
Filter element PE or Sintered Bronze 40μm and 5μm filter element are easily interchangeable and replaceable.
Bowl: Standard polycarbonate, optional Acid and Alkali resistant or Aluminium bowl. (Aluminium bowl 1/4 3/8 + 1/2 only)

Drain: standard semi automatic, optional manual or Fully automatic drain.
Remove water and particle effectively.
Temperature range -10C to +60C.
Filter bowl capacity 105cc / 210cc.
High flow compact efficient compressed air cleaning and water removal.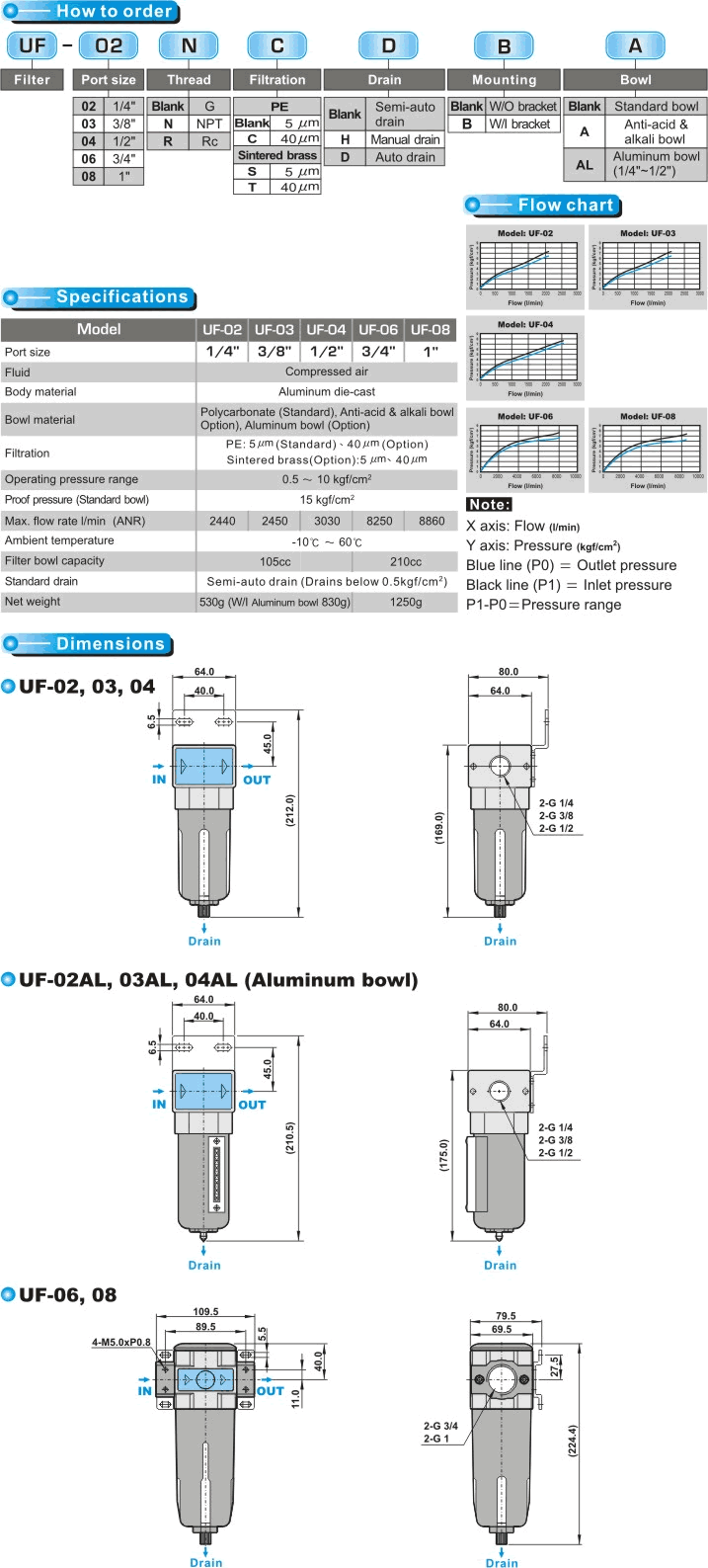 Shako Filter UF
Brand: Shako
Product Code: UF
Availability: In Stock
---
Available Options
Please Check Shako Data Sheet Tab for options
Related Products
Tags: Filter