Shuttle & double pressure valve
Shako ST01-02 & STH-01
Port sizes 1/8 or 1/4" BSP, NPT or Rc thread.
ST shuttle valve or STH double pressure valve.
ST Internal check ball moves from high pressure inlet to low pressure inlet, with two inlet port supplies. (1/4 or 1/8).

STH internal check ball allows for double inlet pressure supply (1/8" only).

Aluminium alloy body.
Pressure 0.8 to 9.9 bar, test pressure 10 bar.
Large orifice high flow.
Temperature range ambient -10C to +80C.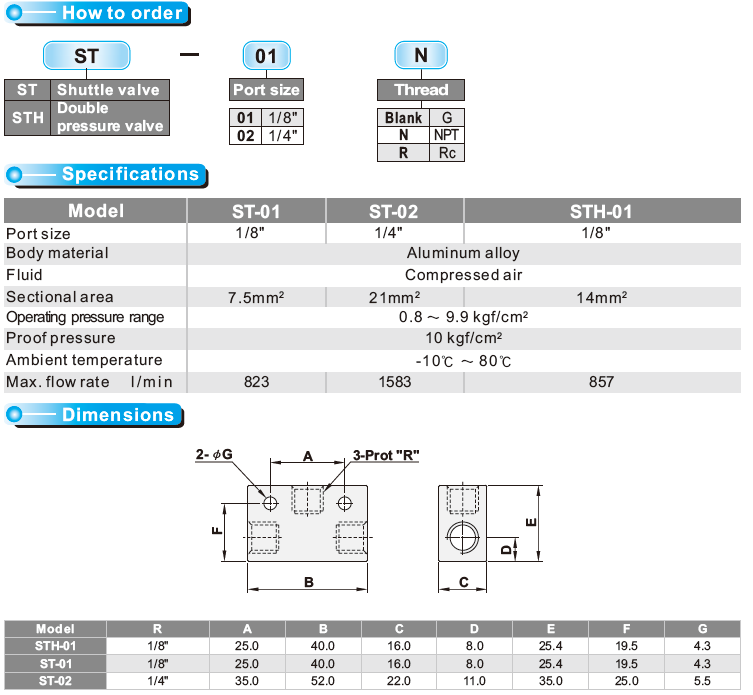 Shako shuttle valve
Brand: Shako
Product Code: ST STH
Availability: In Stock
---
Available Options
Please Check Shako Data Sheet Tab for options
Related Products
Tags: Pneumatic Valve, 3/2 Way, accessories