Hand Control Valve 3/2 Way
Shako MSV9832-02
Port sizes 1/4" (option 1/8"), BSP or NPT thread.
Pressure 0 to 9 bar, test pressure 10 bar.
Various operating styles, roller, twist selector, long twist selector, mushroom palm button, flush palm button, extended palm button or stop cock.
Operator colour Black, Green, Red or Yellow. Black TB, LB Red PB, PP, PPL, EB.
Panel bore size φ30 (Optionφ25).
To be installed in moving devices like air cylinder, slide...etc.
Temperature ambient -10C to +60C.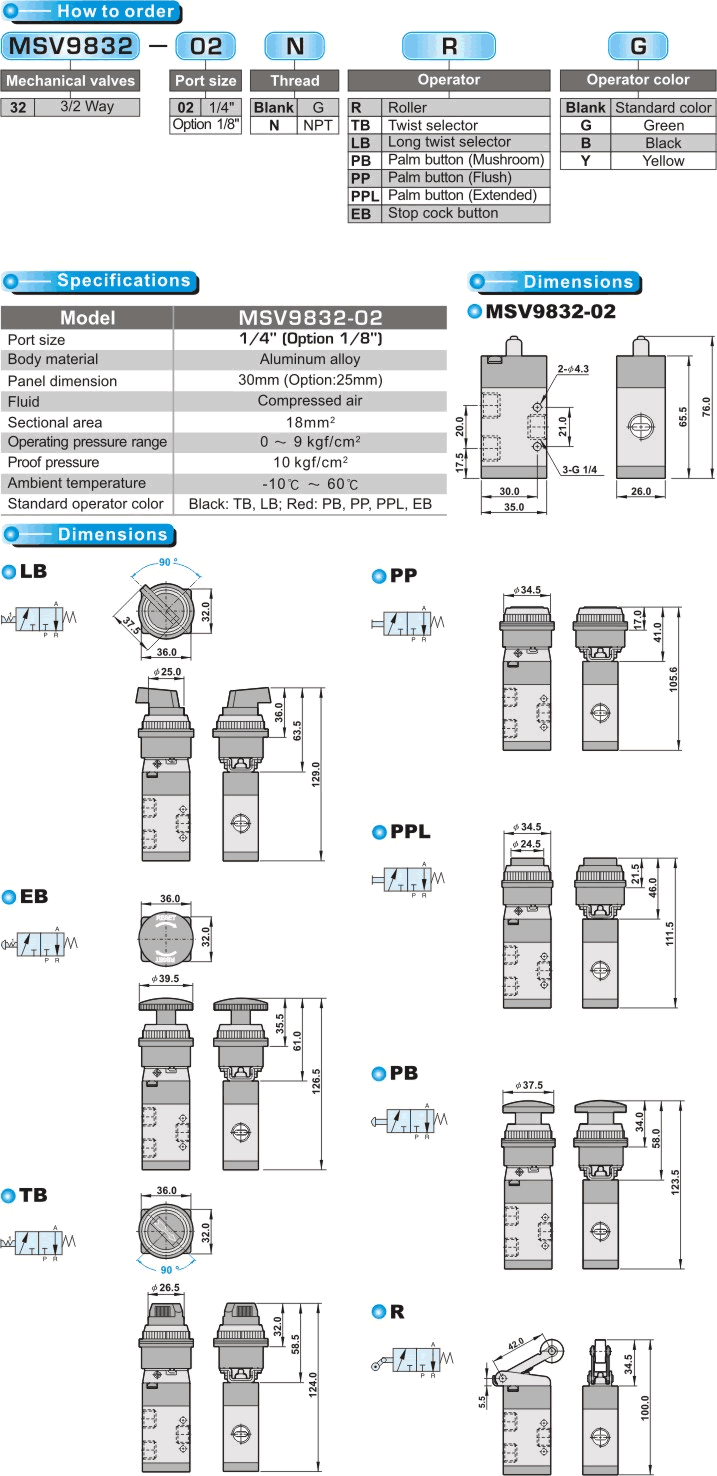 Shako 3/2 Hand Control Valve MSV9832
Brand: Shako
Product Code: MSV9832
Availability: In Stock
---
Available Options
Please Check Shako Data Sheet Tab for options
Related Products
Tags: 3/2 Way, hand control valves