Pneumatic Valve 5/2 5/3 Way
Shako SK520-04S(D) SK530-04D
5/2 way single or double acting and 5/3 way.
Port size 1/2" BSP or NPT thread.
Pressure external air pilot 1.5 to 7 bar, operating pressure range 0 to 8 bar, 10 bar maximum.
Suitable for flammable working environments.
This air pilot valve is actuated by air for accurate response.
Temperature range -10C to +80C.
2 to 10 station manifold available.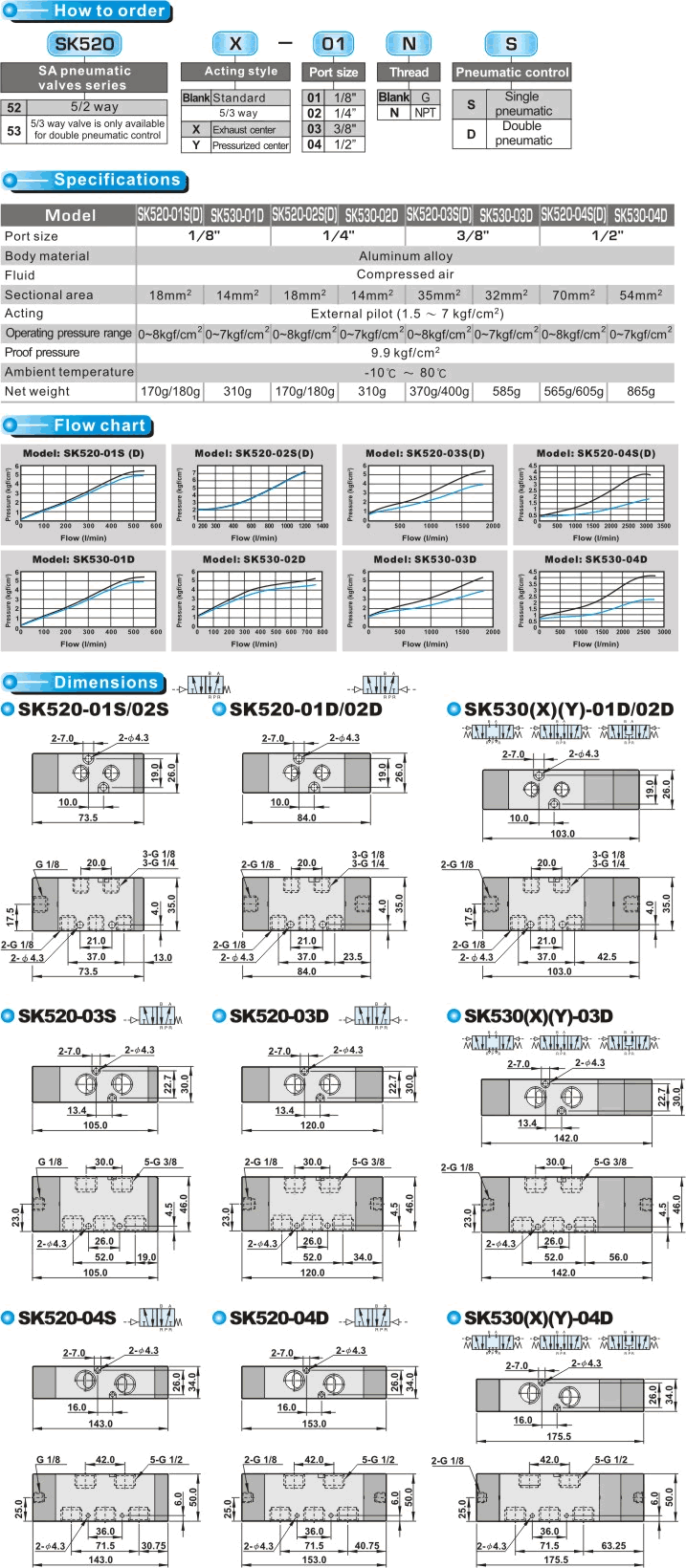 Shako 1/2" 5/2 5/3 Pneumatic Valve SK520-04 SK530-04
Brand: Shako
Product Code: SK520-04 SK530-04
Availability: In Stock
---
Available Options
Please Check Shako Data Sheet Tab for options
Related Products
Tags: Pneumatic Valve, 5/2 Way, 5/3 Way