Commissioning Magnet
Shako Magnet-10,15,10

Valve actuation magnet will actuate any solenoid valve into powered position.
Available in three sizes 10mm, 15mm and 18mm bore.
Strong robust design, ABS corrosion resistant case, Max working temperature +250C.
Fits most Shako PU220A, PU225A, SPU220A, SPU225A, PU225S, PU225X, AM325, PU220D, PU225H valves and any other solenoid actuated valve with armature assembly up to 17mm diameter.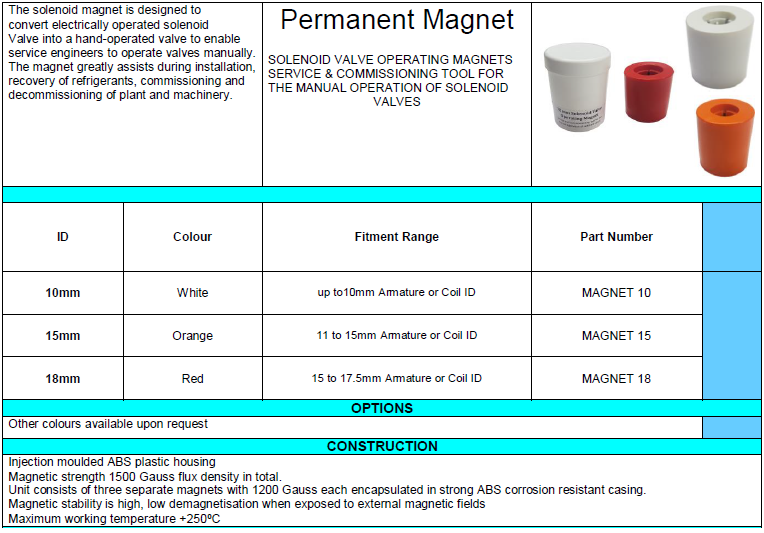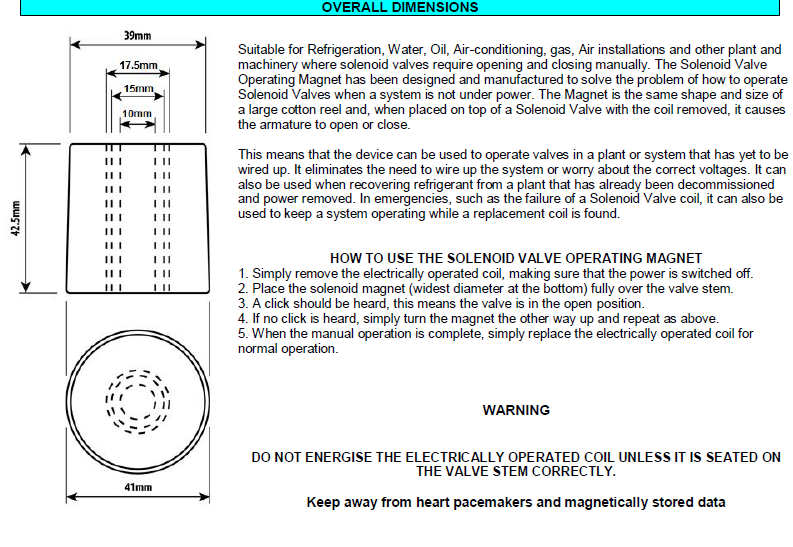 Shako Valve Operating Magnet
Brand: Shako
Product Code: magnet
Availability: In Stock
---
Available Options
Please Check Shako Data Sheet Tab for options
Related Products
Tags: coils, Shako solenoid coil, solenoid valve, magnet