Vacuum Filter Unit
Shako UV-02-03-04
Port sizes 1/4, 3/8, 1/2" BSP, NPT or Rc thread.
Pressure full vacuum (-1 Bar) to 10 bar, test pressure 15 bar.
Filter element PE 40μm and 5μm filter element are easily interchangeable and replaceable.
Bowl: Standard polycarbonate, optional Acid and Alkali resistant or Aluminium bowl. (Aluminium bowl 1/4, 3/8 + 1/2 only)

Remove particle effectively.
Temperature range -10C to +60C.
Filter bowl capacity 105cc.
High flow compact efficient vacuum cleaning.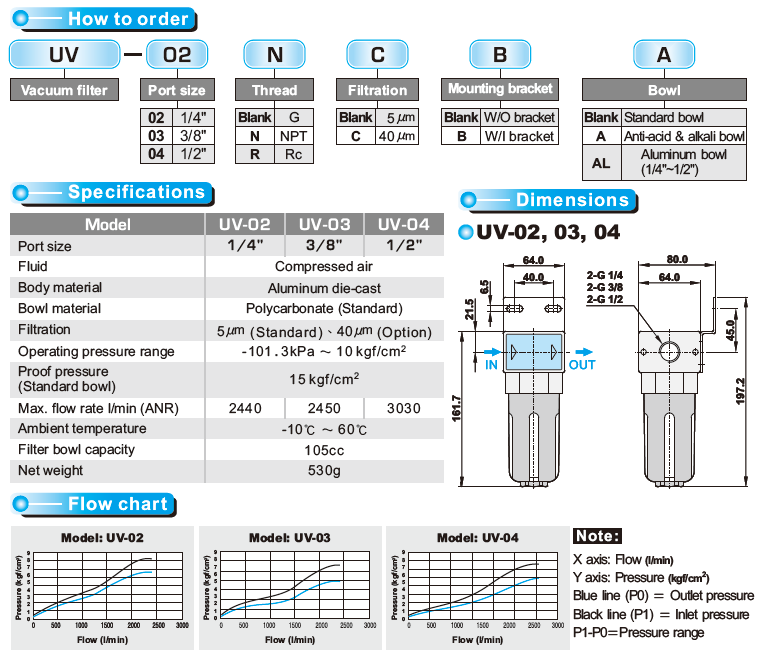 Shako Vacuum Filter UV
Brand: Shako
Product Code: UV
Availability: In Stock
---
Available Options
Please Check Shako Data Sheet Tab for options
Related Products
Tags: Filter