Pilot Solenoid Valve 5/2 5/3 Way

Shako BM520-02-S(D) BM530-02-D; MFB520-02
5/2 way single or double acting, 5/3 way standard or exhaust centre or pressurised centre port.
Port 1/4" BSP,NPT thread. Can be manifold mounted 2 to 10 stations.
Medium size, 22mm width solenoid valve, large flow rate.
Pressure 0.5 to 8 bar, test pressure 10 bar.
Lockable manual override for easy operation.
Anodized aluminium body and strict quality control provide a long durability.
IP65 Class F 100% duty rated coil DIN43650A or flying lead wire, option ATEX EExmIIT4 22mm or 30mm width, ATEX CSA approved 36mm width.
Temperature range ambient -10C to +50C.
Most coil voltages available 24vdc, 110vac or 230vac, other voltages please ask.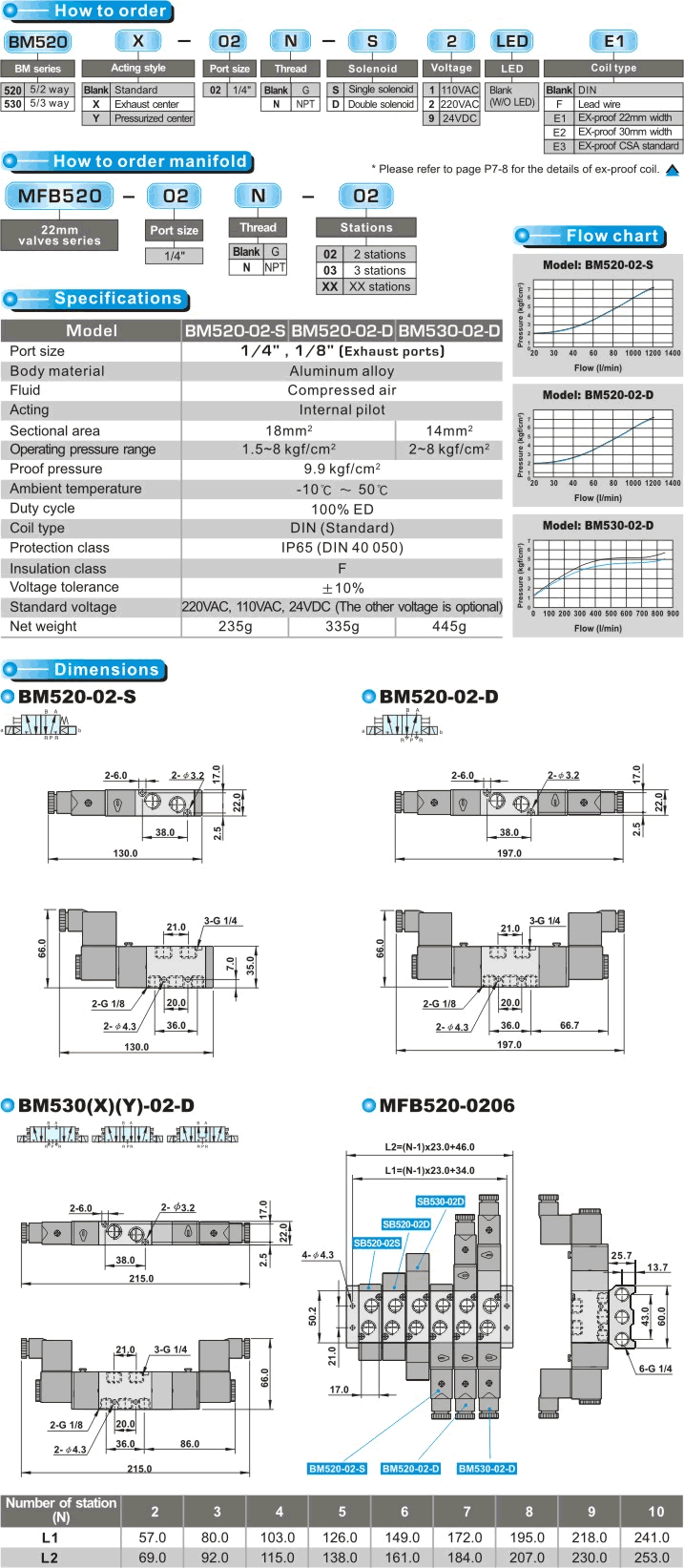 Shako 5/2 5/3 Pilot Solenoid Valve BM520
Brand: Shako
Product Code: BM520-02 BM530-02 MFB520-02
Availability: In Stock
---
Available Options
Please Check Shako Data Sheet Tab for options
Related Products
Tags: Pilot, solenoid valve, 5/3 way, 5/2 way, pilot solenoid valve