Pneumatic PIN Cylinder

Shako PJ6-PJ10
Double acting (PJ) PIN cylinder.
Bore 6mm or 10mm
Stroke 5mm, 10mm or 15mm
Miniature compact size, short length, efficiently reduce installation space.
Full thread design on cylinder body, suitable for panel mounting and plug mounting.
Strong wear resistant bronze alloy construction.
Pressure 1.5 to 7 bar, except 10mm single acting (APJ10) 2.5 to 7 bar.
Without magnet.
Temperature range ambient -5C to +60C.
Piston speed between 50 and 500mm per second.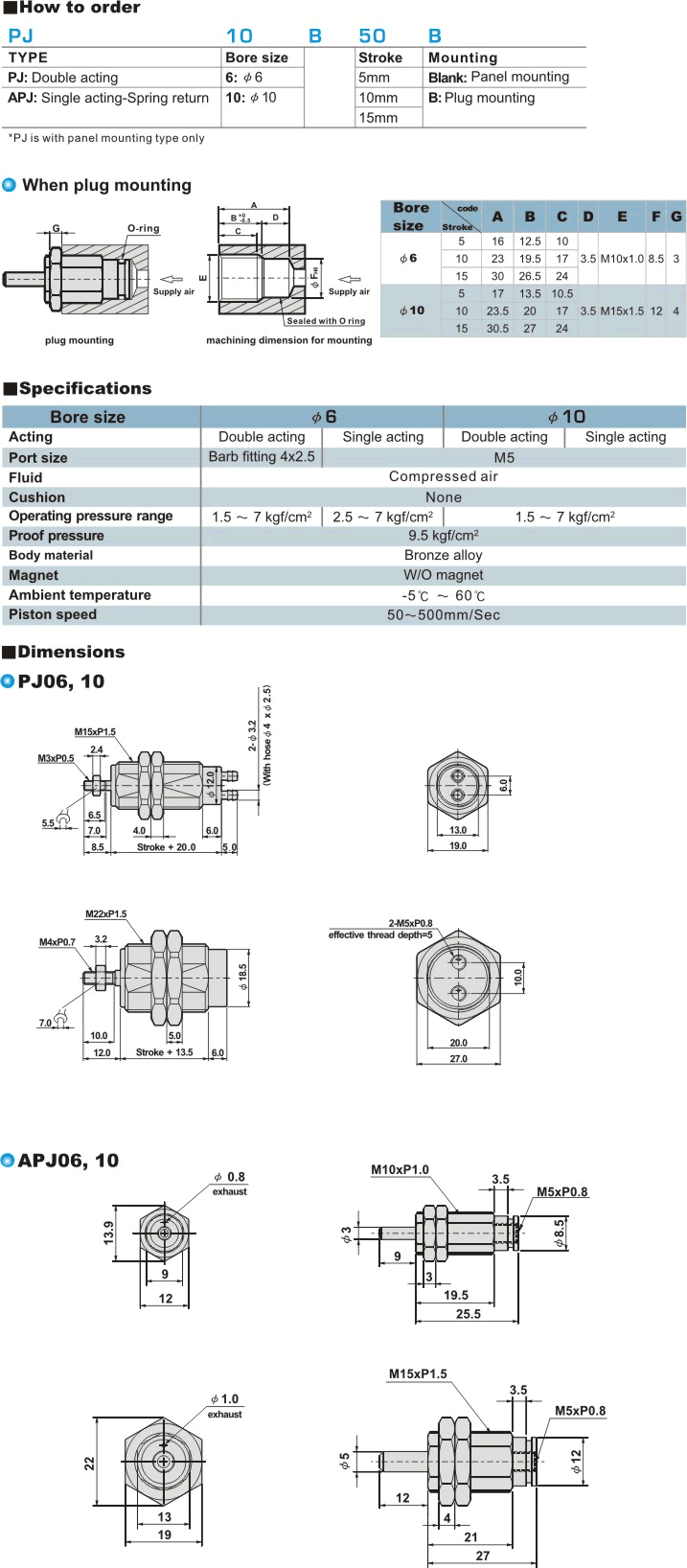 PIN Cylinder PJ
Brand: Shako
Product Code: PJ6 PJ10
Availability: In Stock
---
Available Options
Please Check Shako Data Sheet Tab for options
Related Products
Tags: Miniature, Miniature Pneumatic Cylinder, Pneumatic Cylinder, Double acting.