Free Mounted Pneumatic Cylinder
Shako HC-10-16-20-25
Compact air cylinder
Bore 10, 16, 20 or 25mm, stroke 5,10,15 or 20mm.
Hard anodized aluminium barrel provides corrosion and wear resistance as well as long life.
Compact size and space saving.
Strict quality control ensures the product in stability and excellent performance.
Simple maintenance and installation.
Option for magnet and single or double round or square sensors.
Double acting.
Pressure 1 to 8 bar, proof pressure 10 bar.
Temperature range ambient -5C to +60C.
Piston speed 50 - 700 mm/sec.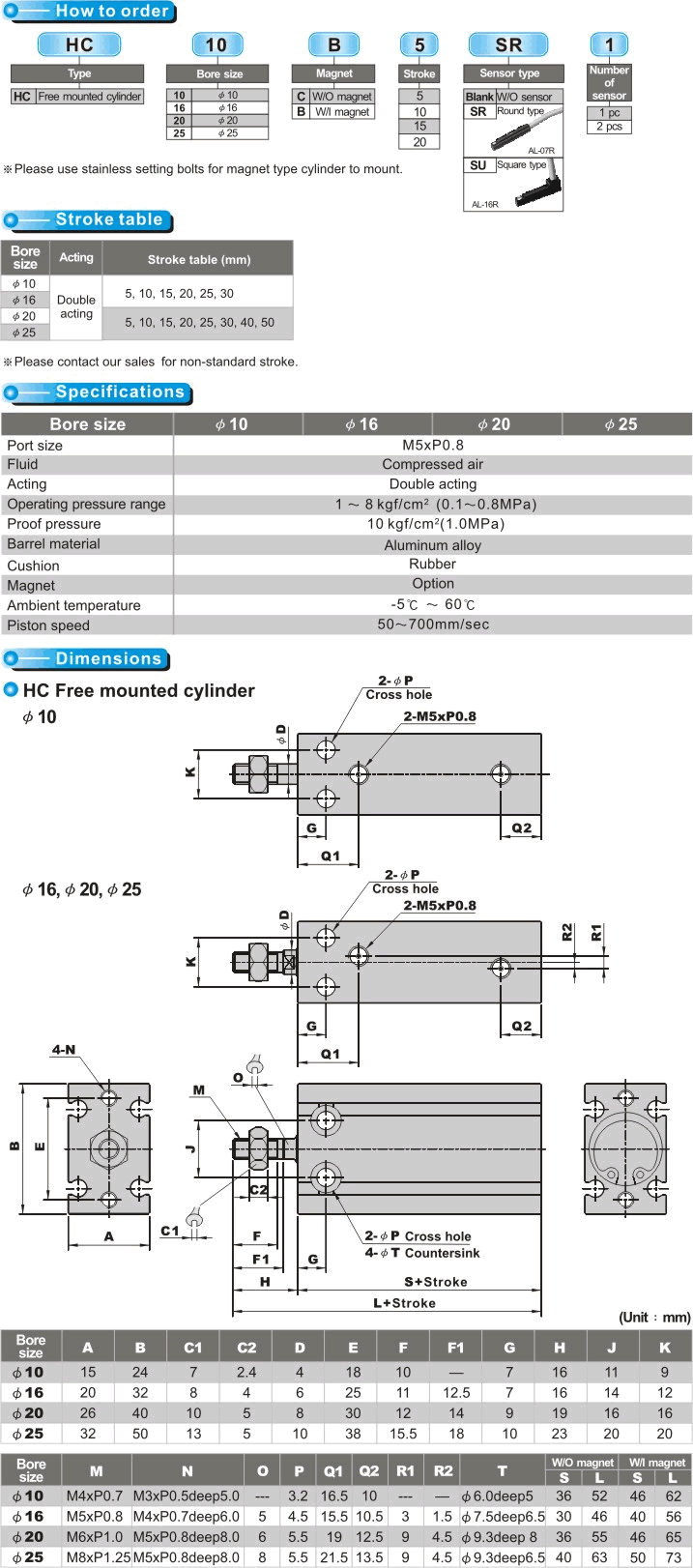 Double Acting Free Mounted Cylinder HC
Brand: Shako
Product Code: HC
Availability: In Stock
---
Available Options
Please Check Shako Data Sheet Tab for options
Related Products